Retracing the "Great Trek" into Central Asia by Mennonites in 1880-1881 has evolved into an international museum collaboration. On November 9, 2007, Dr. James C. Juhnke and Dr. Robert Kreider, representatives of Kauffman Museum, North Newton, Kansas, signed a cooperative agreement with Dr. Azat Karimov, Chief Keeper of the Funds for the Ichan Kala Museum in the city of Khiva, Uzbekistan.
In May 2007, Juhnke led a tour that followed the journey of German-speaking Mennonites from their colonies in Russia to frontier lands (now Uzbekistan). Mennonites moved east to escape military conscription, to find land and economic opportunity, and to prepare for the millennial rule of Christ. In 1884, at the invitation of khan Muhammed Rahim II, 38 Mennonite families founded the settlement known as Ak Metchet.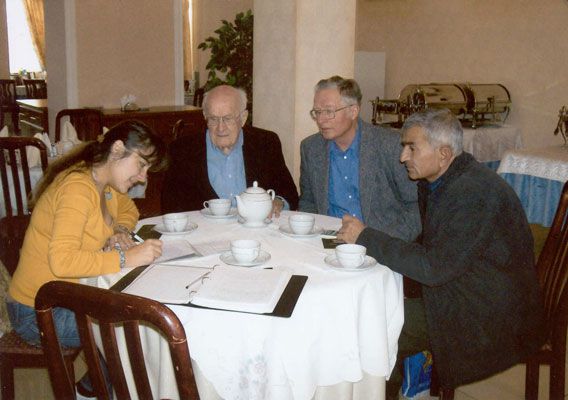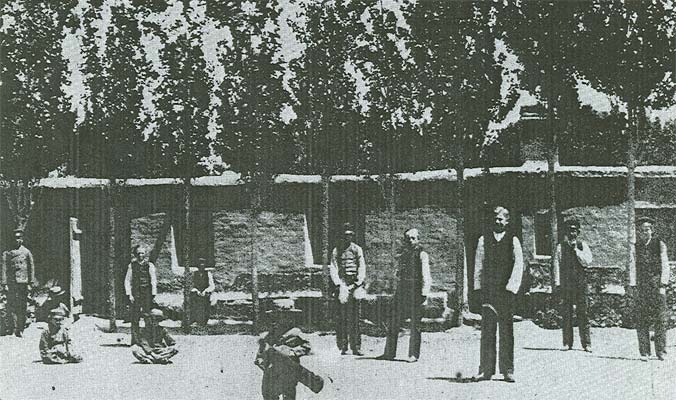 "People in Khiva today remember the Ak Metchet Mennonites not for their theology but for their success in agriculture and their expertise as wood craftsmen," said Juhnke, Bethel professor emeritus of history. "The Mennonites brought modern changes to Khiva. They had remarkably good relationships with the Muslim khans who ruled Khiva until 1920."
Despite their removal by Soviet authorities in 1935 and the passage of more than seventy years, villagers in Ak Metchet remember the Mennonites for their nonviolent practices, frugal economics, and generous wages. These memories are being developed into a new exhibition that will share the contribution of German-speaking Mennonites to the multicultural heritage of Uzbekistan.
John E. Sharp, history professor at Hesston College, led a second tour to Khiva in May 2008. Sharp reported that the exhibition will be located in the former Trade Building in the old walled city. Mennonite entrepreneurs sold Singer sewing machines in that building in the 1920s. The exhibition will include Mennonite-made tools, woodworking equipment and household items as well as maps, period photographs, and a model of their settlement.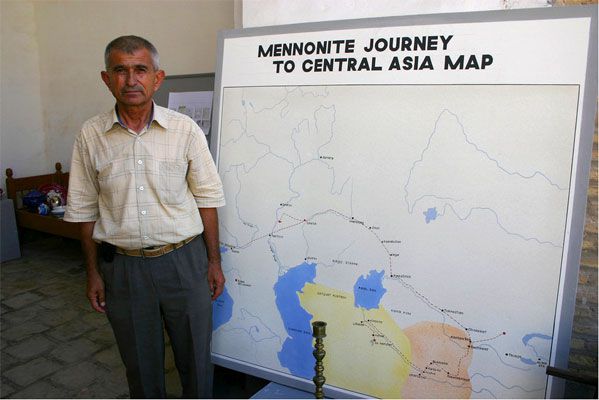 Sharp will lead a third tour to Khiva in late May-early June 2009 to participate in the grand opening of the new exhibition. For further information on the 2009 tour, contact John Sharp at Hesston College, Hesston, Kansas. To support the development of the Ichan Kala exhibition and the historical research for a book to be published on the Mennonites in Uzbekistan, contact Rachel Pannabecker at Kauffman Museum, Bethel College, North Newton, Kansas (rpannabe@bethelks.edu).